Shopping Cart
Your Cart is Empty
There was an error with PayPal
Click here to try again
Thank you for your business!
You should be receiving an order confirmation from Paypal shortly.
Exit Shopping Cart
Las Vegas is recognized worldly as the perfect city for gamblers. It receives visitors from all over the world with the primary intention of experiencing the best gambling experience. People make and lose money daily, depending on their playing style and luck, and some end up winning money that they never thought they could ever win.
Some of the biggest wins witnessed in Las Vegas include:
Elmer Sherwin, $46.6 Million
The world war two veteran won the $46.6 Million Megabucks Jackpot at the age of 76. He used some of the money to travel the world as he continued playing, and sixteen years later, he won $21 million in the same jackpot. He donated the money to charity programs such as the Victims of Hurricane Katrina.
Amy Nishimura, $9 million
By playing for about 3 hours, Amy Nishimura made almost $9 million with less than 100 dollars. It is said that she used the same machine every time she was at the Freemont Hotel. The 71-year-old won the jackpot while she was on vacation.
Excalibur Casino man, $39 million
The anonymous 25 years old won $39 million as he was waiting for a basketball game. The man from Los Angeles was passing the time in the casino before the big win. He did not cash out the whole amount but instead chose to get $1.5 million every year for 25 years.
Kerry Packer, between $20 million and $40 million
In 1997, the Australian billionaire won between $20 million and $40 million in Blackjack and Baccarat. His luck, however, ran out in 1999, where he lost $28 million in a London casino.
Palace Station Hotel older woman, $680,000, and $27 million
At the Palace Station Hotel, a 60-year-old woman won $680,000 after playing the wheel of fortune. She continued playing, and months later, she was lucky and won $27 million in the Megabucks Jackpot.
John Tippin
In 1996, John Tippin, a postal worker, went on a vacation to Las Vegas and played the Megabucks. He won millions during this trip, and five years later, he wrote a book about the after-effects of his winnings. He describes the negatives of becoming a multimillionaire.
Conclusion
Apart from playing for fun, gambling's main aim is to win as much money as possible during a short time. As much as it might seem hard or impossible, the above are some of the individuals who dared and made millions of dollars in Las Vegas. Use these success stories as motivation to keep playing, and you will end up making loads of money.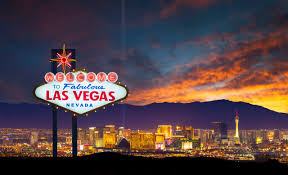 Categories: None
/